Find out the best places to go on a staycation in the UK
Did you hear that? The ultimate staycation is calling your name! With the world gradually getting back to normal, it means travel is finally back. But with the cost of living rising in the UK, international travel seems far from ideal for your summer holiday. So, it's no wonder that a lot of people are now choosing to take a minibreak a little closer to home. The UK has amazing landscapes, remote islands, and charming cities - not to mention its world-class attractions! From the mesmerising stone walls and towers of Edinburgh Castle to the peaceful natural landscapes of Durham, picking the ultimate staycation destination can be challenging because you're spoilt for choice.
Where are the best staycations, you ask? Good question. After much research, the team at BuzzBingo had the pleasure of doing the hard part of the job, so you don't have to. We scoured the internet to find the best deals all across the four corners of the UK, taking into account transport, accommodation, average meal prices, as well as the most pet and kid-friendly cities. So, without further ado, here are our top staycation spots in the UK, with many locations just a drive away!
Transport and Accommodation
There is something truly satisfying about finishing work on a Friday afternoon, jumping in your car, and going on a weekend getaway. If you're not too sure where to start, it just so happens Aberdeen might be the perfect place for that getaway as it has the best value for money. The average price of a six-day stay is £786, which only costs £131 per day. The total holiday cost including car rental averages at around £1,971. And, despite Aberdeen having the most expensive car rental (£112.39) it is the second cheapest location for a staycation in an Airbnb, just behind Norwich (£1,873).
On the other hand, if you plan on visiting one of the most beautiful cities in the UK, also known as Edinburgh, be prepared to spend a little more. The Scottish capital has culture and art at its centre. So, it is no wonder that Edinburgh is one of the cities on the list. A trip to this lovely place will set you back a total of £3,894 for a six-day stay at an Airbnb and getting around using public transport. Although, a cheaper alternative would be to book a hotel on Booking.com, which would average out at around £2,684. In short, you could be saving a massive £1,210 by opting for a hotel instead of an Airbnb.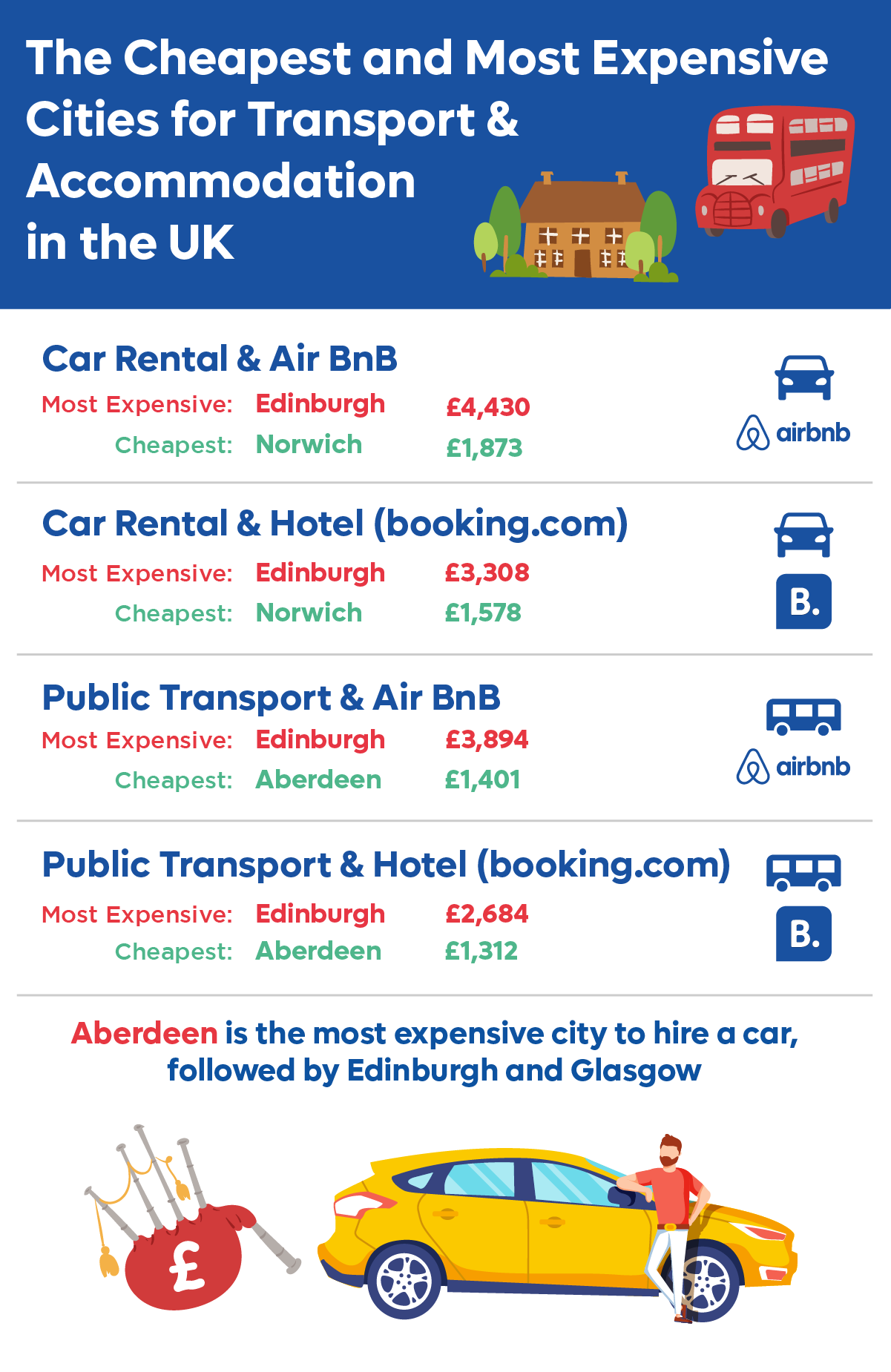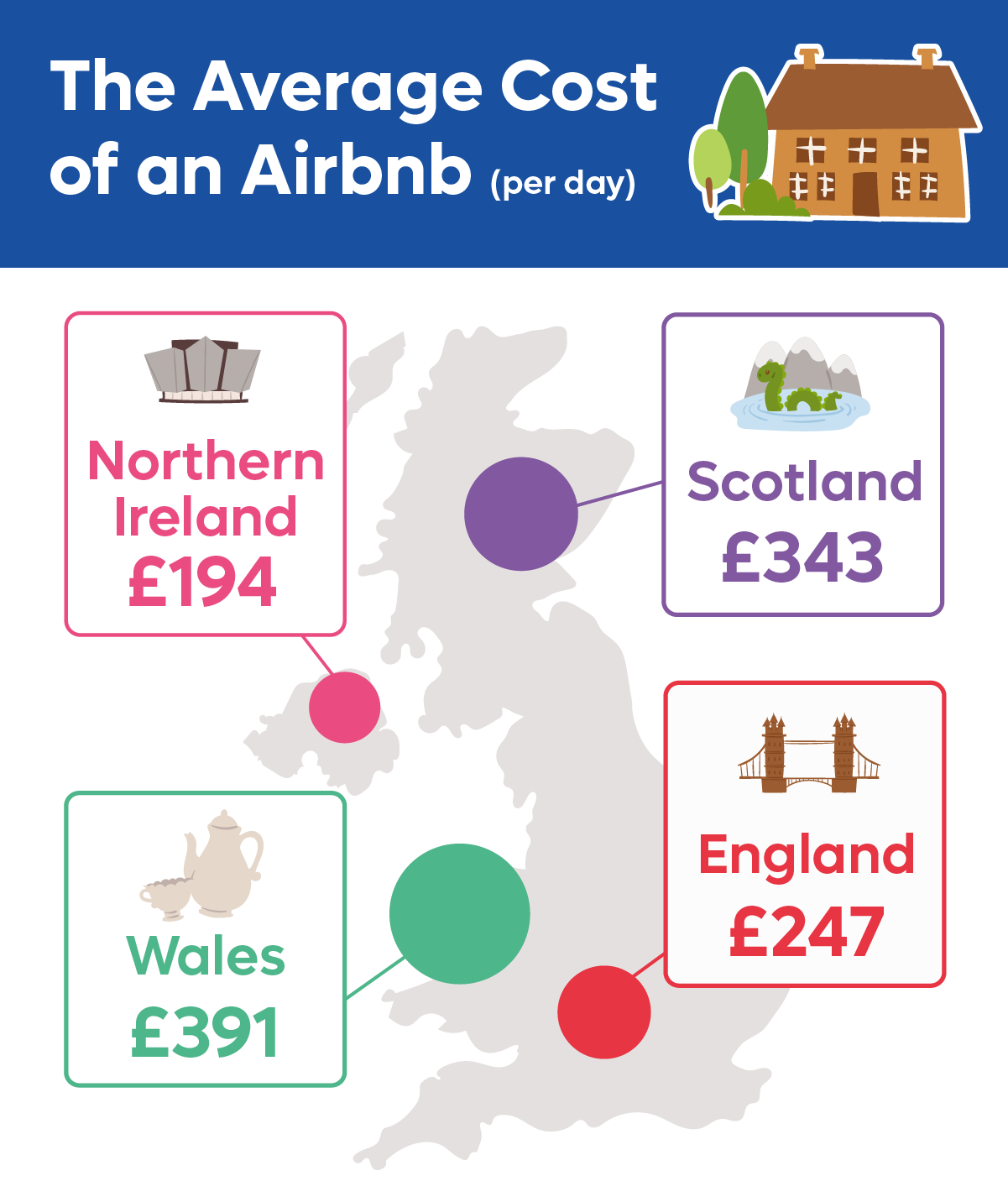 Family Friendly Cities
For many families, family-friendly events are important when exploring another city. From the National Museum of Scotland to the World of Illusions, Edinburgh there is a selection of family-friendly activities on offer across the UK during summer.
We looked across the month of August and found that Edinburgh tops our list, with 95 activities catered to families. The capital follows second, with 31 activities including London's iconic Harry Potter bus tour and Paddington Bear's walking tour. Manchester and Cardiff came in third place each with 13 family-friendly events.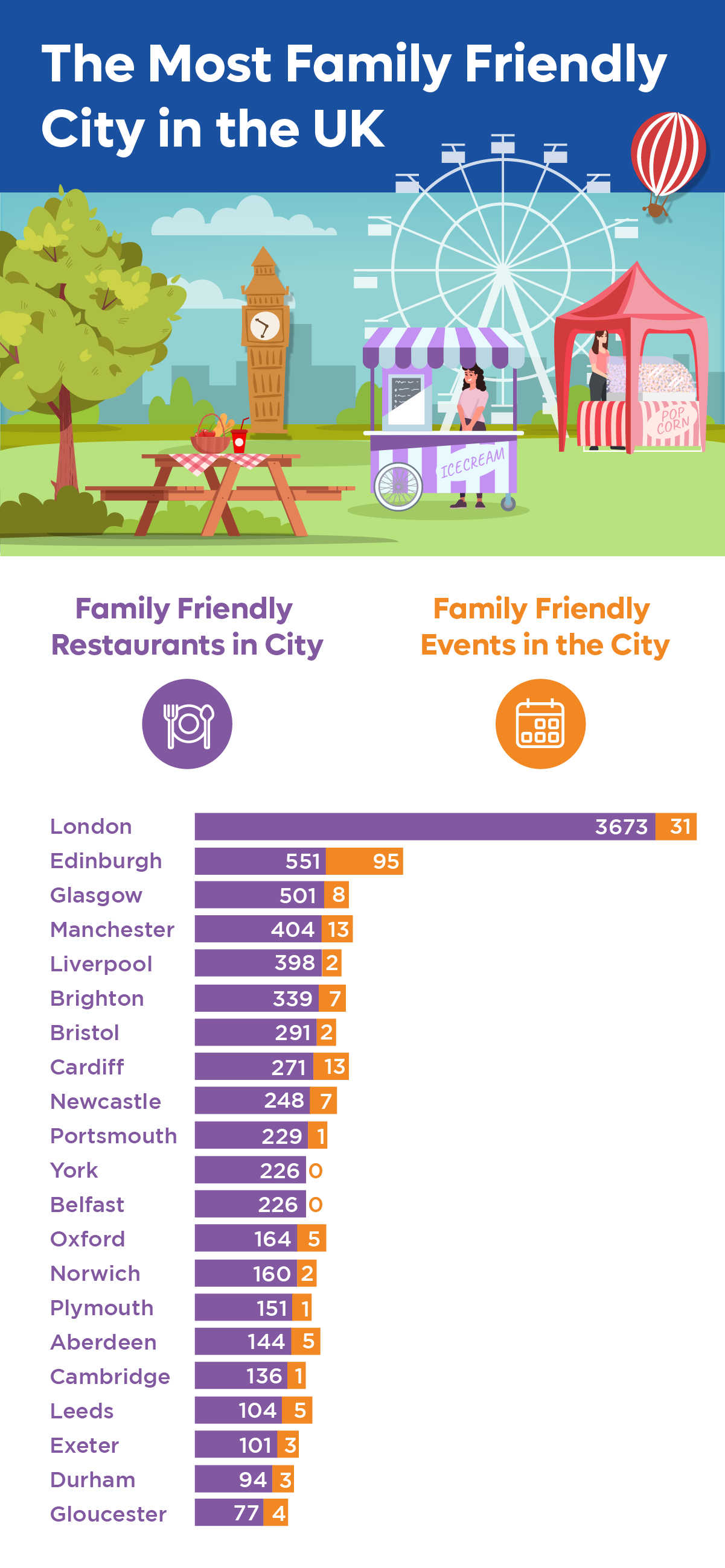 Pet Friendly
If you are looking for hotels that welcome pets, there are a number of staycation locations at your disposal. London alone has over 175 hotels that are pet friendly. This means you and your four-legged friends can lounge in five-star hotels that are able to cater to every need of these little creatures. Edinburgh also has 33 pet-friendly hotels both central and near parks which allow your pet to explore new terrains. Newcastle and Cardiff follow suit each with 30 pet-friendly hotels.
If you plan on bringing your pet with you on your staycation, it's important to note that there are cities with less pet-friendly options. For instance, Gloucester, Belfast and Durham had the lowest number of pet-friendly hotels with just four each!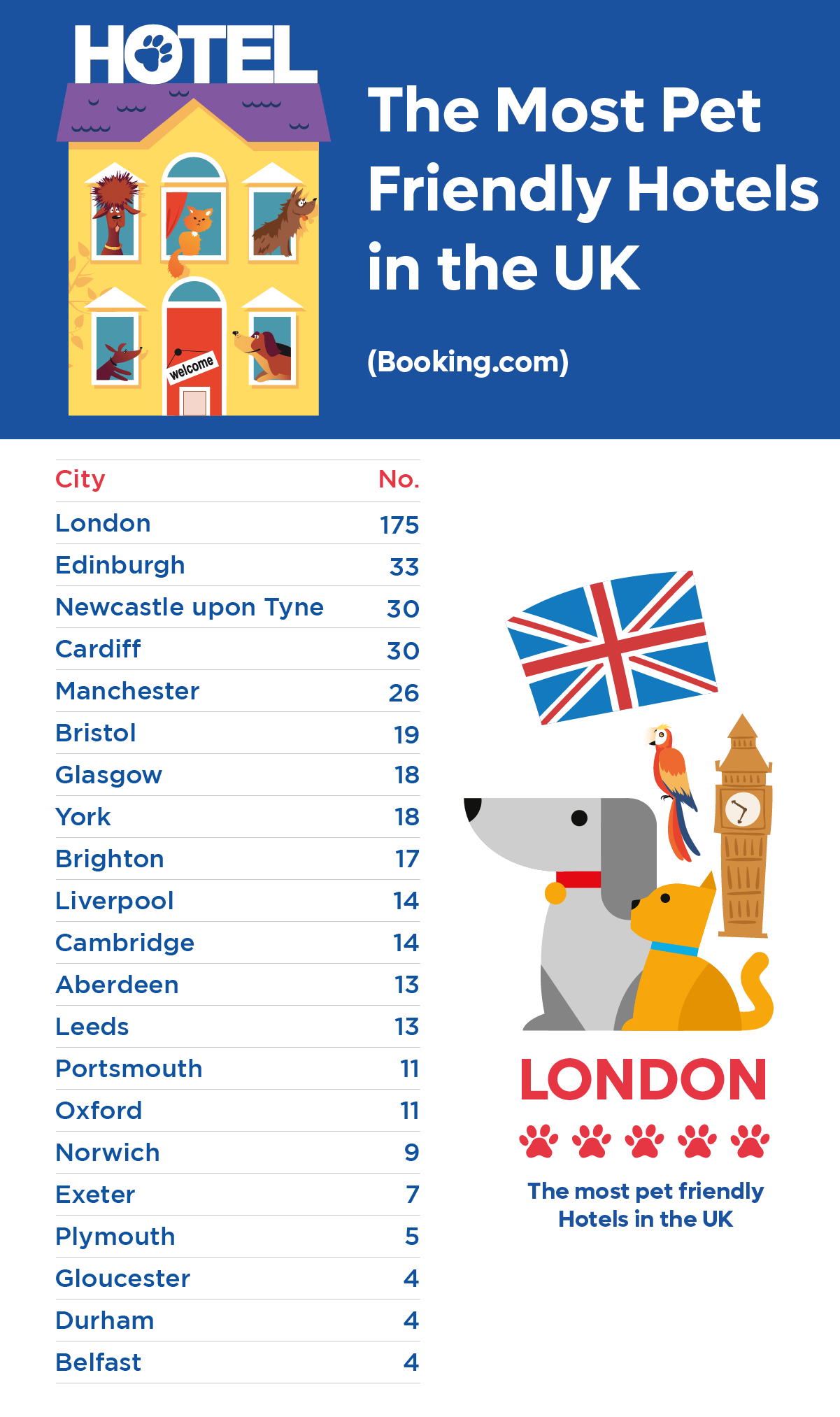 Average Meal Price
What you will eat whilst on your staycation is another major aspect of your trip. Interestingly, Belfast was the most expensive city with an average meal price costing around £46.50. This is not a surprise, considering the capital city has a lot to offer when it comes to food, from casual dining to family-friendly restaurants.
Other cities with expensive average meal prices were the cities that are also really popular with tourists. This means that the usual favourites, Edinburgh, Manchester, Bristol, Liverpool and London all came second with an average of £45.00 for a meal. If this is too pricey for you and you're looking to have a staycation in a city that offers cheaper options, then Plymouth might just be the right place for you with an average price of just £30.00.