BEST JOB EVER:


GET PAID TO BINGE CHRISTMAS FILMS AND SNACK!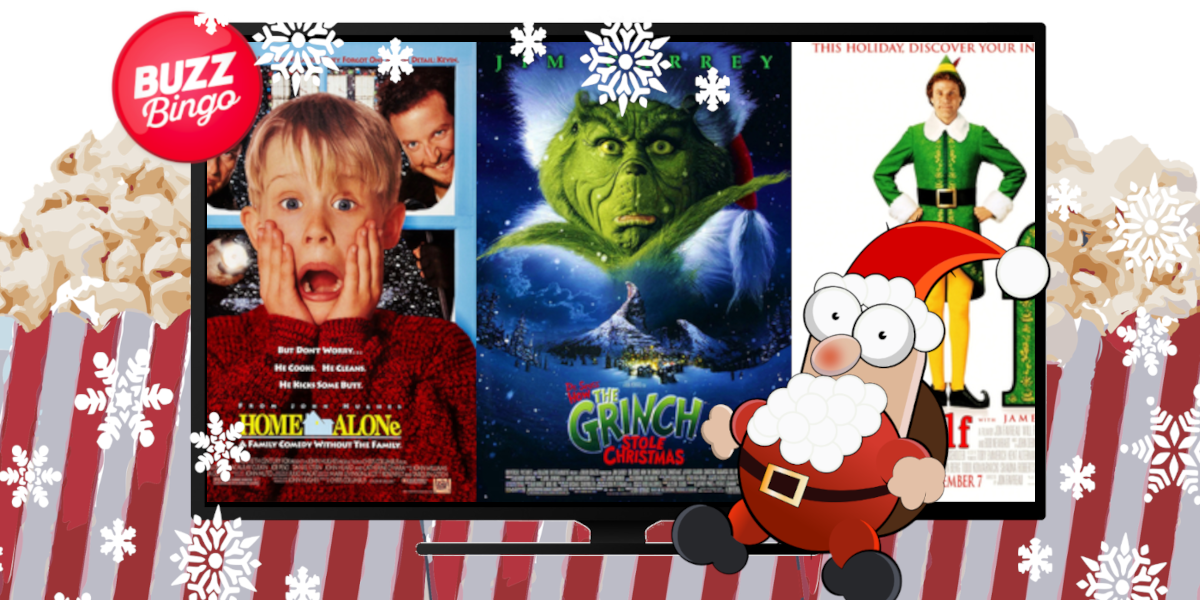 Congratulations to Mandy who won our Christmas competition! Not only did she receive a lovely box of goodies in our Christmas box, but she was also the lucky winner of £1000 to review the below movies – check out what she had to say below!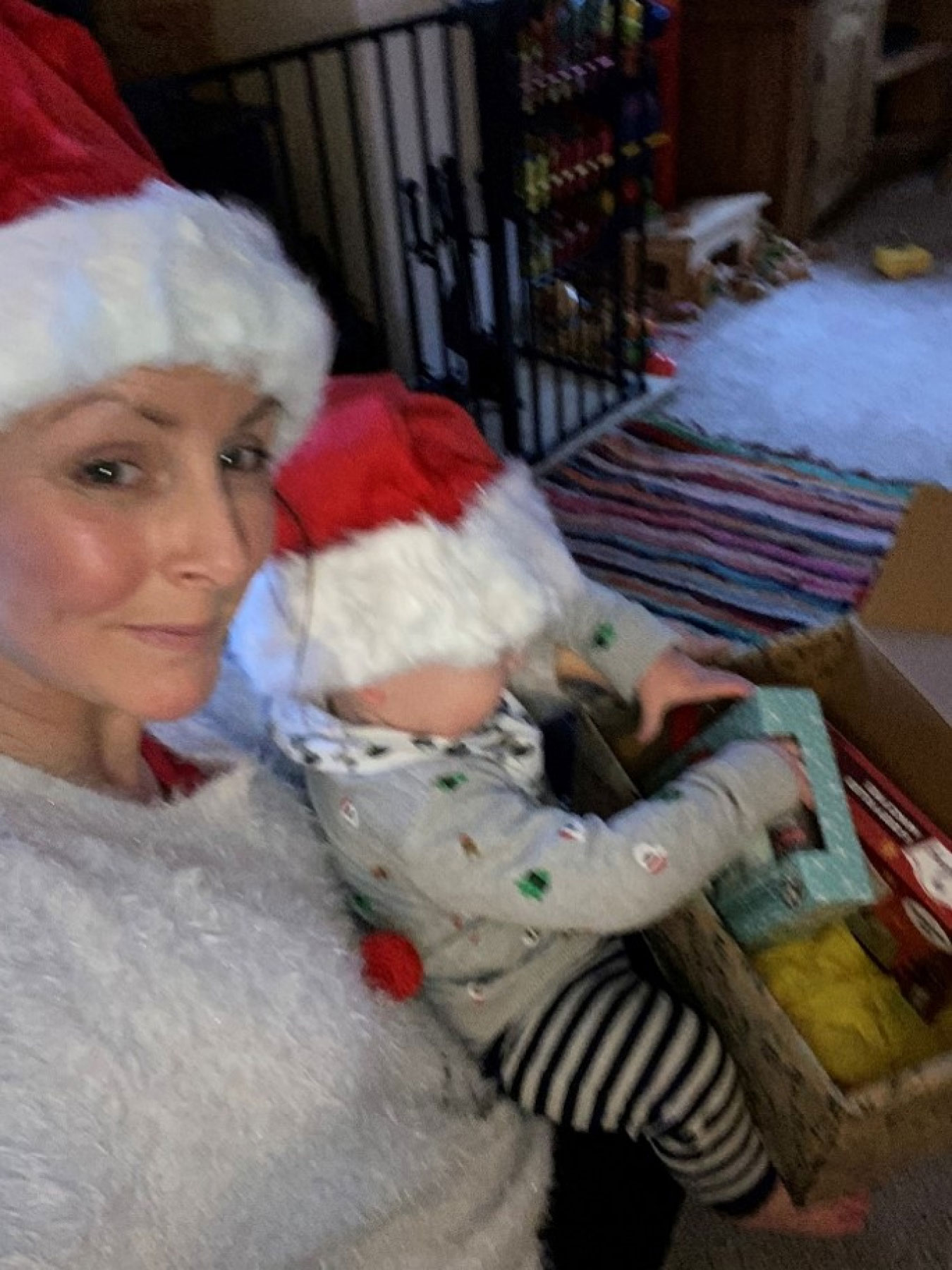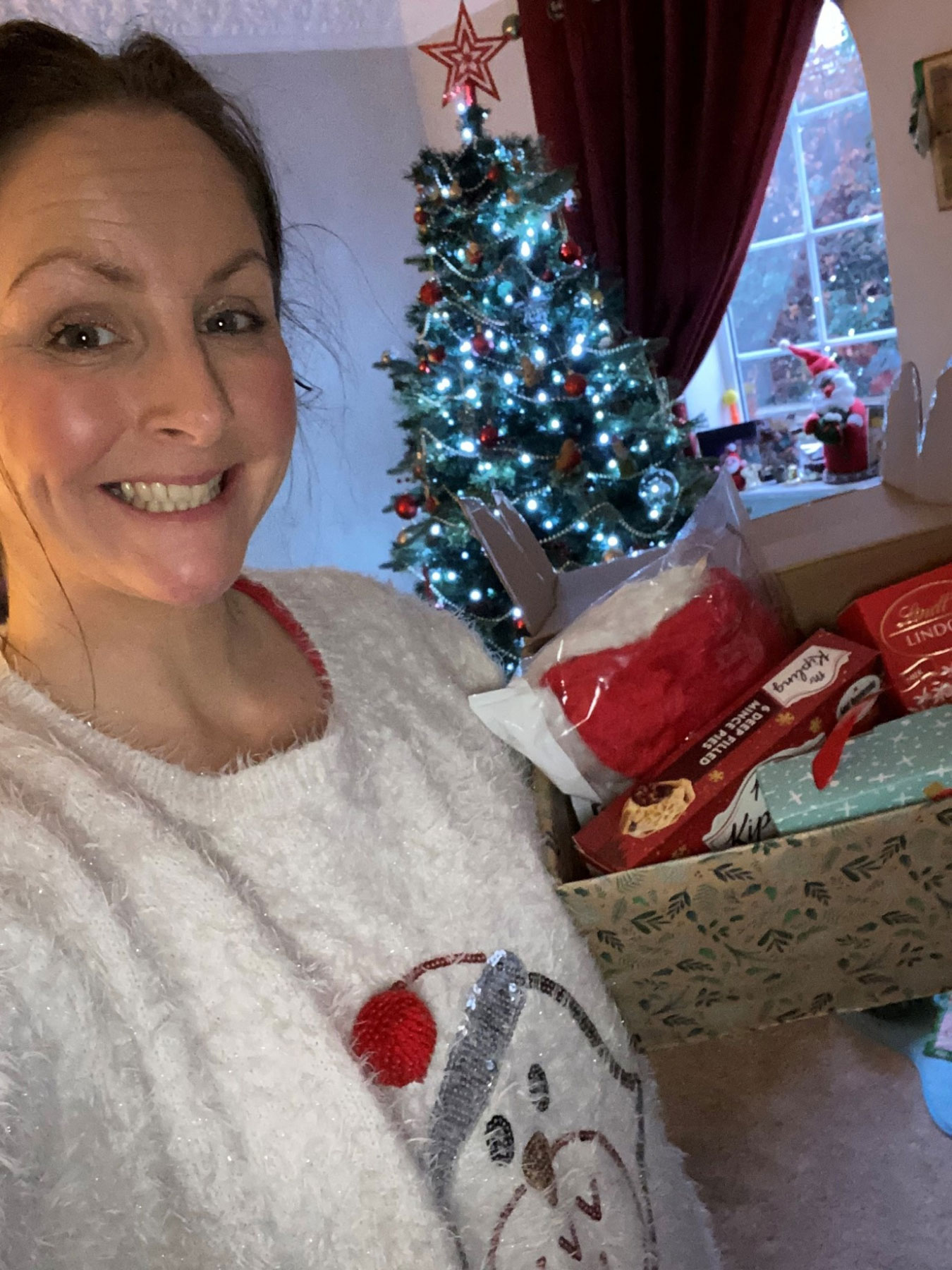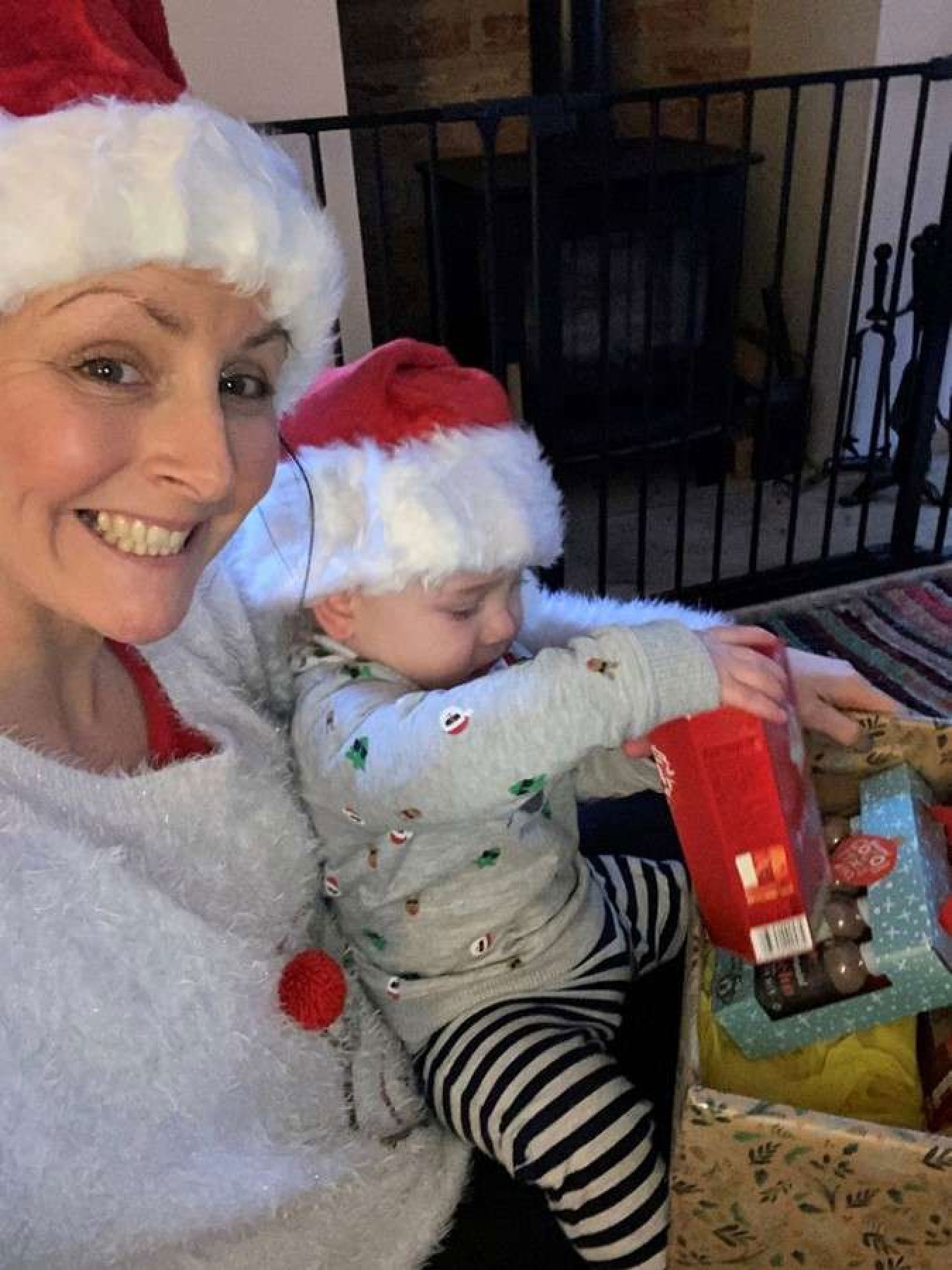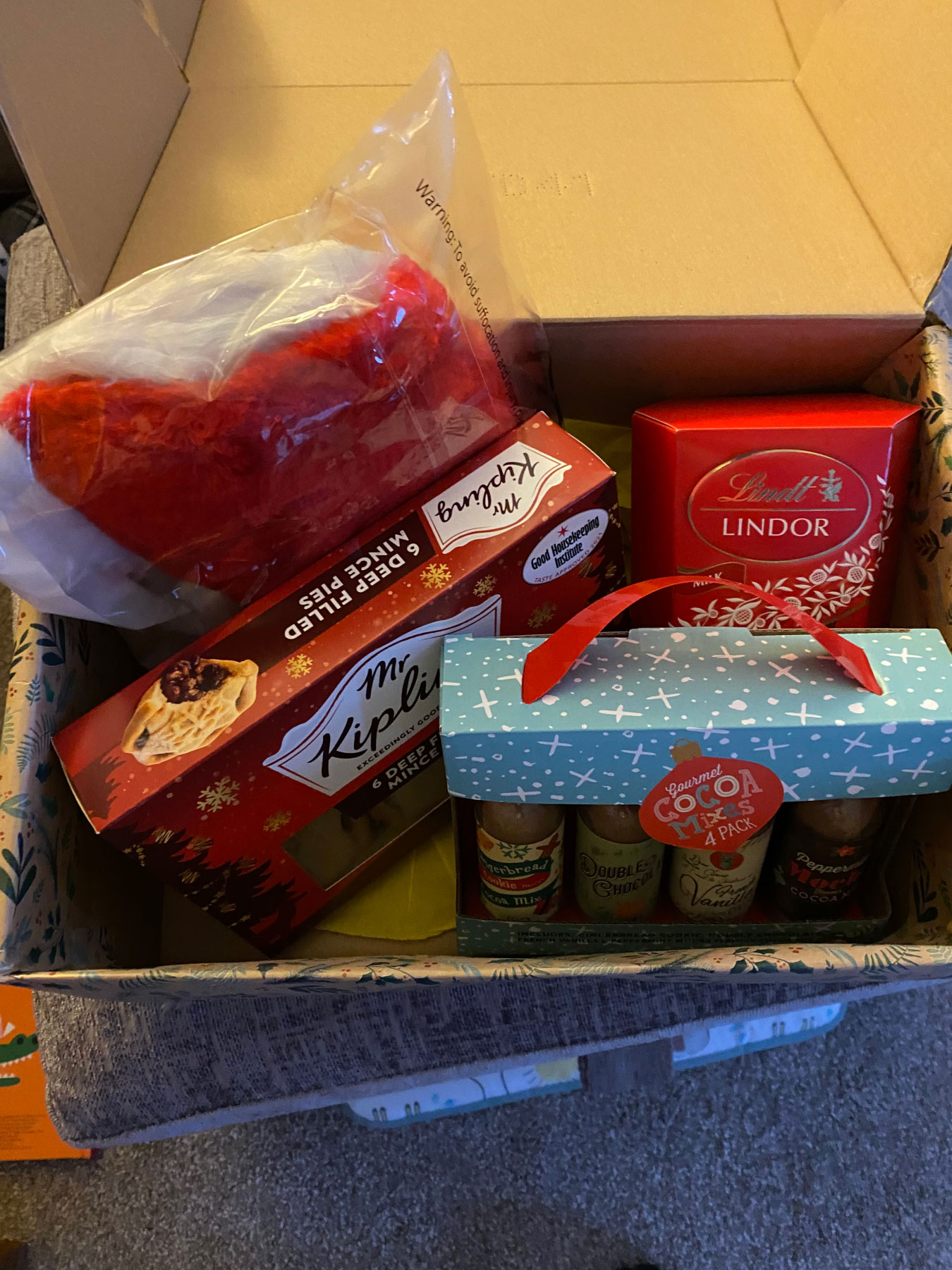 The Santa Clause
"You Said You Were Lactose Intolerant."
Do you believe in Santa Clause? Another magical classic Christmas movie, Tim Allen (Scott) accidentally agrees to become Santa next year after his son wakes him up because he heard a clatter on the roof! Santa falls to the ground and disappears leaving his suit behind, the card in Santa's suit says should anything happen to me put on my suit, the reindeers know what to do! Before they know it, they are flying through town on Santa's sleigh and 'squeezing' down chimneys delivering presents! A whole year passes, Scott gains a 'few' pounds and plays Santa once again, in between his son Charlie constantly calls him Santa but his Dad just thinks it was all a dream…fantastic.
The graphics are ok for such a movie, when the chimney 'burps' him out, the reindeer Comet 'talks' to him and a fireplace appears! It really is a great Christmas movie, one to watch with all the family.
Miracle on 34th Street
"Oh, Christmas isn't just a day, it's a frame of mind...and that's what's been changing. That's why I'm glad I'm here, maybe I can do something about it."
An updated version of the 1947 film, it follows the usual single parent falls in love story line, but it's so wonderful and brings the spirit and magic of Christmas out, It's one for the whole family.
The Holiday
"Sex Makes Everything More Complicated."
Cameron Diaz & Kate Winslet two of my all-time favourites, escaping their 'reality' over the festive holiday by means of a house swap…only to find love on the opposite sides of the World. It's such a lovely story line, especially the relationship Iris builds with Arthur, heart-warming. I love the way it makes you laugh, in a loving kind of way. I cried when the doors opened and Arthur walked into a room full of people, all to honour him for his brilliant writing skills, amazingly filmed.
Nativity
"Five, six, seven, eight, here comes Santa Claus, here comes Santa Claus…"
This was hilarious, Marc Wootton (Mr Poppy) is every child's dream teacher, carefree & funny, it's a great family movie. It all starts with a lie to Paul's opponent about a Hollywood producer turning the play into a movie, it's funny from start to finish, great performances by all, certainly helped get me into the Christmas spirit.
Christmas with the Kranks
"I really think you need an umbrella"
I think everyone has a thought at the beginning of the festive season, that bad day, when the weather is lousy, let's go away for Christmas, somewhere hot…well, it's always a good idea but, Christmas really is the best time of the year, it all works out for the best, in a street that's so close! Such a fun relatable movie to watch. It's devastating how everyone feels so let down that they aren't doing Christmas, but they soon turn it around again, bit like Christmas every year, everything gets done last minute. A feel-good family movie.
Bad Santa
"Why don't you wish in one hand, and s*** in the other. See which one fills up first"
Took a while to get into this one, two criminals posing as Santa & his elf ripping off shops on Christmas Eve. Willie who plays Santa is a depressed alcoholic and can't pull himself together, until a kindhearted young boy takes a liking to him, Willie takes advantage at first staying over as the young boy only lives with his grandma, however as the young boy is so kind willie decides maybe it's not too late for him to turn over a new leaf. Willie & his girlfriend make the house look extra Christmasy on Christmas Eve, hanging Grandma's stocking on the fire half was exceptionally funny, all before ripping off one more shop!
Willie must give the kid his present as it's Christmas, unfortunately it's a police chase that results in 'Santa' being shot down in front of children on Christmas Eve! The end when 'the kid' kicks the bully between the legs, well done kid! Willie made a positive difference. All in all, a good movie, not your usual feel-good Christmas movie story line, but it certainly is in the end.
Tim Burtons The Nightmare Before Christmas
"Kidnap the Sandy Claws, beat him with a stick. Lock him up for fifty years, see what makes him tick!"
Halloween meets Christmas - Jack the pumpkin king from Halloween town, bored with the yearly routine of scaring people in the real world, discovers Christmas land, all bright & festive, he wants to control it and become 'Santa', he kidnaps 'Santa but plans go awry. A great animated film, maybe a little spooky for younger children but great!
Deck the halls
"I want my house to be seen from space."
Christmas comedy, two neighbours battle it out to see who can fit the most Christmas lights on their house. Not my favourite as the storyline is mostly about two men trying to get one over on each other decorating their houses!
Love Actually
"To me you are perfect"
What a classic! It's a feel-good movie, the comedy is brilliant, witty British humour. Dreams come true kinda movie, it pulls at the heart strings in all the right ways for this time of year too. It's makes you realise Christmas is best spent with loved ones, and no matter what you should go and tell them you love them. It's amazing how all the characters are all linked on some way. They all come together for the play, it's just wonderful.
Jingle All The Way
"Those are my cookies"
Arnold Schwarzenegger plays a dad who promises to buy his 'spoilt son' the must have present for Christmas, a Turbo Man Toy, however he leaves it a bit late to go shopping! Christmas Eve they are all sold out, he then must battle it out with another dad who also wants the last one. It's silly, nostalgic and full of one liners, great for all the family to enjoy.
Elf
"I'm sorry I ruined your lives and crammed 11 cookies into the VCR."
Well doesn't everyone dream of living with Santa and being brought up as an Elf. A fantastic family movie, a baby ended up in the north poll after climbing into Santa's sack in a children's home, he is then adopted by an Elf, the story line is just wonderful, it's funny and magical, perfect for the festive season.
Home Alone
"I'M EATING JUNK FOOD AND WATCHING RUBBISH, YOU BETTER COME OUT AND STOP ME!"
Love this movie, imagine leaving your child at home alone, over Christmas! If it wasn't for the 'random' child in the taxi he wouldn't have been forgotten or was it the fact he was sent to the attic room for pushing Buzz (his big brother) over a pizza and causing a mess at the table always gets a laugh! Kevin sets up the house extremely well to defend it, the most excruciating part is the nail on the stairs.. ouch. Definitely one of my favourite Christmas movies.
Die Hard (it IS a Christmas film)
"If This Is Their Idea Of Christmas, I Gotta Be Here For New Year's."
It certainly is a Christmas movie; it's set at Christmas time! Opening credits = Christmas song, closing credits = Christmas song! A Classic 80's action movie, an everyday cop trapped in a situation way over his head, he lives in New York, his wife is in LA, he travels there on Christmas Eve only to end up knee deep in the middle of a heist! Jam packed with action throughout the movie, Bruce Willis is an amazing actor, perfect for this one. Wonder if his vest would wash white again…Yippee Kai-yay'
How the Grinch Stole Christmas
"Now you listen to me, young lady! Even if we're horribly mangled, there'll be no sad faces on Christmas."
An updated version of the 1947 film, it follows the usual single parent falls in love story line, but it's so wonderful and brings the spirit and magic of Christmas out, It's one for the whole family.
How the Grinch Stole Christmas
"Now you listen to me, young lady! Even if we're horribly mangled, there'll be no sad faces on Christmas."
I love this one, a little girl sets out to conform the Grinch, he lives just outside of Whoville and despises everything to do with Christmas, he steals the presents from all the houses and keeps them all, but by the end of the movie he ends up saving Christmas, splendid movie, fun for everyone, the graphics & makeup are just amazing.